Make your
Conversations a
Primary Strategy for​


Conversions

Retentions

Revenue

Growth
Want to maximize your business potential? Build relationships with customers through interactive channels like WhatsApp and Facebook with Floatchat. Interact directly, boost leads, drive revenue – make a measurable impact on success!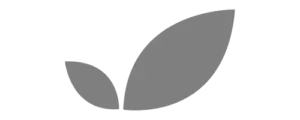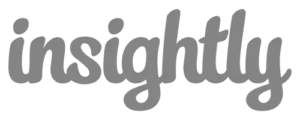 Have A
Smooth
Flow Of Communication
Through Different Channels
Providing your customers with a wide range of communication options can be the difference between present clients, and future ones. Make sure it's easy for them to get in touch with you - they'll appreciate prompt responses that come across as thoughtful and helpful! A high-quality customer experience is key to build trust - which ultimately strengthens relationships and enhances brand image.
How can FloatChat help you?
All conversations are consolidated into a simple and single view
Don't let customer interaction across multiple channels bog you down. The One-View Inbox keeps all your interactions in one place for seamless, hassle-free management!
An improved, quicker, and more effective method to engage with customers
Get the most out of your communication with our top-notch AI chatbot! Our complimentary service provides you an abundance of lead opportunities and conversations.
All the essentials are included in a single, fully-integrated platform
Use quick replies to quickly address frequently asked questions and jumpstart conversations with Live Chat to ensure an engaging experience every time!
An effective method that reduces the time
DocuSense conversations with our AI chatbot platform – providing fast, accurate answers to complex queries and keeping communication running seamlessly.
Pre-made solutions for business requirement
Fast track your business transformation with our cutting-edge AI chatbots solutions. Our experts can help you unlock your potential and skyrocket towards success.
Maximize the benefits of your preferred tools
Effortlessly leverage and integrate this cutting-edge technology to fully maximize the potential of your existing third-party applications and CRMs!
Establish a customer experience that will
Sell
FloatChat can revolutionize your customers' shopping journeys, transforming mundane online interactions into highly personalized experiences that will make them feel like VIPs from their first visit.
Engage
Increase your sales conversion rate by engaging website visitors in real-time with tailored Floatchat greetings! 
Nurture
Lead your customers to the ultimate shopping experience by discovering tailored offers and specially selected products
Qualify
Automatically identify and qualify the hottest prospects while they're still hot – get them to your sales team.
Convert
Get the most out of your time with our revolutionary smart ai bot – easily purchase products, order services
Boost-Up Marketing Strategies
Giving Companies Power To Provide
Superior
Customer Experience
It's great to hear that the FloatChat platform has become an important part of your business proposition and has helped you drive 30% more leads while reducing costs. FloatChats can significantly increase effecieny and productivity within the company employees
COO (Chief Operating Officer)
It's always encouraging to hear about the positive results that businesses are experiencing when implementing new technology. Your experience shows that FloatChat can be a powerful tool for increasing online ordering and improving customer experience
CFO (Chief Financial Officer)
From product recommendations to order tracking, FloatChat has got you covered. Its intuitive interface and user-friendly design make it easy for customers to navigate and get the information they need effortlessly.Join the future of customer service with FloatChat.
CMO (Chief Marketing Officer)
Make Your Own
Templates
Now
Unleash the potential of AI bot in your business with ready-to-use templates! These prebuilt, customizable foundations can help you get off to a great start on building an interactive free ai chatbot that meets all of your desired requirements - saving valuable time and energy.
Check How Your Business Expand with FloatChat